Our Kaposia Days Board of Directors have been hard at work to bring you KAPOSIA DAYS 2022! As we kick-off the weekend of events, we will not be available to update the website. Please find real-time update (for urgent updates) on our Facebook Page: https://www.facebook.com/KaposiaDays
We can't wait to see you out there!
Congratulations to the 2022 Kaposia Days Button Designer – Whitney Sparks!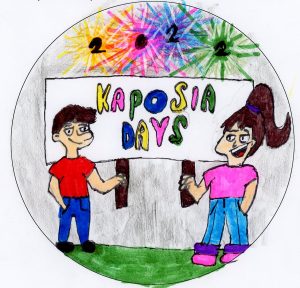 A community celebration provided by the community for the community.
Its primary purpose is to improve the quality of life in South St. Paul by developing a sense of community.x
June 24th, 25th and 26th – 2022
Link to Schedule of Event: 2022 KD Schedule of Events